Most properties have something to offer a potential fractional buyer but writes Lisa Migani, not every development will work.
The key to a successful fractional property is a combination of a number of factors.

The first thing that would attract a buyer to your development is its location. A fractional has to be in a great location – be it based in a city, beach or mountain area.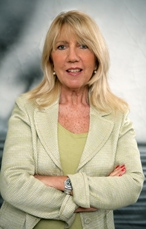 It has to be the sort of place that people love to visit time and again. More off-the-beaten track locations have some appeal too, but developers must carefully consider what it is about that area that will be a draw to buyers.

Popular destinations for fractional properties include:

Beach areas: Cornwall in the UK, Southern Spain, Portugal, The Canary Islands, Cyprus, Greece.

Cities: London, Paris, New York, Washington, Rome, Bangkok, Barcelona.

Other locations: Dubai, South Africa's Garden Route, Tuscany, Provence.

Sales potential will be maximised if the fractional is developed in a destination where similar properties are in short supply. This enhances its attractiveness to those looking for a good investment and will increase its appeal to buyers looking for a holiday home. ions have year-round seasonality or offer rotational or customised ownerships. These offer buyers more flexibility and thus will ensure the likelihood of greater sales.

A fractional will offer something for everyone. They should be good new-builds or be located in renovated existing properties, such as medieval hamlets in Tuscany and Provence, where permission for "new" builds can be difficult to acquire. The property can attract a niche market but those that appeal to mainstream buyers will be most successful. It should have quality fixtures and fittings, good leisure facilities such as a swimming pool, 24-hour security and excellent management services. The most successful developments offer buyers a choice of unit sizes and some also offer lock-off accommodation which allows the owner to use part of the unit and rent or exchange the area that he is not using. These also give developers more flexibility.

A well-structured and totally transparent usage plan is essential. Potential owners need to be able to easily understand the exact use they will get from the property and when.

It is important that developers set maintenance fees at a reasonable level. Buyers' price sensitivities are often based more on on-going costs than the actual purchase price and this is especially true of the lower-priced fractional.

Recent research has proven that a fractional which is associated to an external international exchange programme, is likely to be more successful, so consider affiliation to The Registry Collection or Preferred Residences.

Finally a fractional property should offer buyers something quite different. Be it a great investment or a longer-term holiday home, buyers should not be able to cross the street and find another identical property.